Frequently Asked Questions
Can't find what you need below? Check out our learning section or drop us a line with your enquiry to team@naitre.org
How many sachets do you get?
You will receive 14 x 20ml sachets in each box - enough to take 1 daily for 2 weeks.
How long will it take us to get pregnant?
That's the big question! While all couples are different, and of course while we can't give any guarantees on timings to conceive, we can advise on what's a typical timeframe for most couples, what factors influence how long it takes, and why our liposomal supplements will boost your fertility health, within our learning section.


You will start to feel other benefits beyond your fertility after just a few weeks, including improved digestive health, skin health, immune function, reduced stress levels, increased energy and libido.
While many people feel a difference, some don't, and that's okay. As long as you continue your daily intake, those active ingredients are all doing their work inside to reprogram, sustain, and enhance your fertility health.
It's a remarkably simple process - our liposomal liquid supplement shots are ready to go and easy to take - either straight from the sachet, or if you prefer mix into hot or cold drinks, water, smoothies or yogurts.
Are Naître liposome supplements safe to take?
Yes. We maintain extensive safety measures across our entire manufacturing chain. Our liposome blends are created in a completely sterile environment, in a laboratory setting, and undergo rigorous testing to ensure that they are free of any contaminants. Our production facility is quality accredited by the British Retail Consortium (BRC), and employs HACCP quality protocols and works to Food GMP.
We implement quality assurance and quality control checkpoints to monitor purity throughout the production cycle with no skip-lot testing (this means we test each ingredient batch prior to formulation and each batch after manufacture). We also adhere to the highest global regulatory standards and test beyond what's required to ensure the delivery of clinically-studied dosages with demonstrated quality, efficacy, and safety.
Who should take Naître supplements?
Naître's Fertility to Family supplements are meant for male and female humans aged 18+.
If you are non-binary, trans, intersex, or non-gender conforming person, yes you can still use our products, if parenthood is your goal! However, please note, we do use medical terms like 'male' and 'female' specifying a person's assigned gender at birth to differentiate between certain products. We recognise that biology does not dictate your gender and not all our customers will fall into these two categories.
If you are on any existing medication, as with all new changes during this time we would suggest that you consult with your Doctor to ensure compatibility before taking.
At what point should we start taking fertility supplements?
Ideally, you should start taking the Naître's fertility supplements at least 3 months before conception for methylated folate to help support neural tube development and to replenish any depleted nutrient reserves for the first crucial stage of pregnancy. The UK Department of Health recommends women planning a baby should take a supplement containing 400µg of Folic Acid from the start of trying to conceive until at least the 12th week of pregnancy. This is the exact amount of Folic Acid contained in  both the Naître Female Fertility and Trimester One supplements.
We appreciate that life doesn't always happen exactly as planned so if you haven't been taking Folic Acid before you discover you are pregnant you should start taking Naître's Trimester One daily supplements straight away.
Once confirmed you are pregnant, you can continue to use any remaining fertility supplements before moving on to take the Naître's Trimester One daily supplements.
Read more from our medical experts about the 'benefits of taking male and female fertility supplements before trying to conceive' here.
How are Naître's supplements different to other fertility, prenatal & postnatal vitamins?
Naître's range of Fertility to Family supplements consist of between 21 to 26 clinically studied vitmains, minerals and antioxidants combined in a ground-breaking, liposomal liquid formulas for improved absorption.
Naître are the first to take those mainstream multivitamins and carefully combine with some of the more unusual but highly impactful ingredients and deliver via a highly efficient liposomal liquid.
Each formulation is specifically designed to support couples at the key stages from preparing the body to conceive, having a healthy & more harmonious pregnancy, right through to supporting a healthy milk supply until weening your little one on to solid foods. Our formulas are carefully designed to build nutrient stores in advance of when your body and baby need them.
Do Naître supplements contain GMO's?
Naître's supplements do not contain genetically modified organisms, and as such, are all classified as non-GMO.
Are Naître's daily supplements gluten-free? Vegan?
Naître's supplements are free from: Dairy • Gluten • Soy • Binders • Fillers • 14 classes of allergens (as defined by the UK Food Standard Agency)
They adhere to the following diets: Vegan • Vegetarian • Halal • Ketogenic
Do Naître's daily supplements contain Vitamin A?
No, none of Naître's daily supplements contain any vitamin A.
Vitamin A (as retinol form) should be avoided in pregnancy, as large amounts can harm the unborn baby.

Naître's products for women are specialist supplements specifically for fertility, pregnancy and postnatal and are carefully formulated to contain a moderate (non-excessive) level of Betacarotene (provided as natural mixed carotenoids) instead of vitamin A. Betacarotene is converted into vitamin A naturally by the body as required. Betacarotene is totally safe and suitable for pregnancy.
Can BPA's in plastic packaging affect fertility and pregnancy?
Harvard studies say yes, the NHS say maybe.
That's why we ensure none of our packaging includes any BPA's! Our entire laminate material used for our sachets is certified BPA and phthalate free and meets full compliance for food use.
BPA (Bisphenol-A) is a chemical compound found in many consumer products including polycarbonate plastics and epoxy resins often used in food and drink packaging. A recent Harvard University study found that exposure to BPA can disrupt the human reproductive process and may play a role in about 20 percent of unexplained infertility. Exposure caused a variety of problems with the normal development and maturation process of the eggs, chromosome damage, birth defects and miscarriages. It has also been reported that BPA has adverse effects on the male reproductive system including a decreased sperm count, and abnormal sperm motility.
Although the NHS say the observed association needs further research, we're not taking any chances!
Why do you have three trimester focused pregnancy supplements rather than a single prenatal?
Having three separate formulas specifically designed for the needs of each trimester allows us to tailor which active ingredients are delivered and adjust the precise quantities of those key vitamins, minerals, essential amino acids, and antioxidants to work in harmony with mums changing body and the needs of the developing baby.
Trimester One is a uniquely formulated shot primarily designed to protect and support mum and baby during the crucial first 12 weeks of pregnancy. As well as reducing the risk of neural tube defects and miscarriage, it's designed to supports rapid cellular growth, normal cell division and helps protect DNA. For the newly expectant mum it helps to balance hormones, promote general well-being and with the inclusion of Ginger working together with Vitamin B6, it greatly reduces the effects of nausea and morning sickness.

Trimester Two is designed to meet the precise development needs of your body and growing baby during weeks 13 to 28 of pregnancy. With many essential B-complex vitamins to help balance hormones, vitamin C, vitamin E, Biotin to support skin elasticity, it also includes increased amounts of Calcium, Chromium, Iodine, Magnesium, CoQ10, and Choline to promote healthy growth of bones, newly formed organs and tissues. It also supports digestive health, including constipation.
Trimester Three formulation focusses on meeting the needs of the baby's final development and keeping you as fit and healthy as possible in preparation for labour and breast-feeding. With further increased levels of those key nutrients such as Chromium and CoQ10 to promote growth of the baby's organs, tissues, nerves, and muscles, we have also increased the levels of Calcium (due to most of the baby's Calcium being deposited from the mother during this trimester as bones and teeth harden). Together with a wide range of other science-backed ingredients to encourage the natural production of collagen to support skin elasticity, and Zinc and Selenium to support a healthy immune system and strengthen defences against infection. Increased Magnesium supports energy production to help combat tiredness during these last three months of pregnancy.

Scientifically crafted pregnancy supplements for a more harmonious, healthy pregnancy.
How long should I take the Postnatal supplements if I'm not breastfeeding?
We recommend taking Naître's Postnatal daily for all women for 4 to 6 months after birth, regardless of whether they are lactating or not.
As well as being designed to encourage nutrient rich breast milk it will also support faster healing through alleviating nutrient depletion, support the immune system and strengthen defences against infection, while keeping tiredness and any anxiety in check.
It contains increased levels of vitamin C, a mandatory co-factor in collagen synthesis, along with Biotin, Niacin Zinc and Copper which will all support improved skin elasticity to reduce the effects of lasting stretch marks. Our body's ability to stretch and snap back is largely due to collagen, which makes up about 75% of our skin. Encouraging increased collagen production can also improve skin tone, better digestion, and boosts energy which is crucial during this time of adjustment.
Can I take with other medications?
If currently taking over the counter or prescription medications, we encourage you to double check with your GP before adding our product to your daily regime.
What happens if I take more than the recommended dose per day?
You should only take the recommended dose. If you accidentally take more than the recommended dose, it's unlikely there will be any toxicity concern, but vitamin overdose can occur when taking more than recommended amounts of multivitamin supplements. We'd suggest checking in with your health care provider in this event.
For whatever stage of your pregnancy journey, only one of Naître's daily supplement product should be taken at one time, as each product is carefully designed to provide precise comprehensive nutritional support. There is no need to take an additional multivitamin.
What happens if I miss a dose? Or a few doses?
There's no harm if you miss a day, or even if you miss a few. But for optimal results, daily intake is encouraged.
Are there any side effects when taking the daily supplements?
Just like with any new diet, product, or change, your body may experience a temporary acclimation period. In the first 3-5 days of taking your supplement, you may feel some mild gastrointestinal discomfort, abdominal tightness, mild nausea, or changes in your stool. This is very normal.
Any discomfort should subside within the first one to two weeks.
Do I need to refrigerate my Naître Supplements?
The short answer is no. Refrigeration is not necessary.
Keep your sachets in a cool, dry place out of direct sunlight. Bathroom cabinets and counters are a great place to remind you to take your vitamins each day to stay on track.
Do I have to sign up for a subscription?
No, absolutely not.
However, we believe that Naître's nutritional supplements, alongside a healthy diet, moderate exercise, and a clean lifestyle, are the cornerstone tools for optimising fertility, prenatal and postnatal health. Clinical research shows that continuous, daily intake is the best way to get the most out of your Naître daily supplement. By signing up for a subscription, you'll easily be able to build Naître into your routine. You may reschedule or cancel your subscription easily from your account at any time.
If you want the benefit of savings and an uninterrupted supply then please subscribe to Naître's Supplements by simply visiting naître.org/subscribe and proceed to checkout.
How do I cancel my subscription?
You may reschedule or cancel your subscription easily from your account at any time. If you are experiencing any difficulties, please feel free to contact us at care@naitre.co.uk
My items arrived damaged. What do I do?
Oops! So sorry that happened. For defective or damaged items, please reach out to care@naitre.co.uk—and we'll ship you a replacement immediately.
How do I return goods if I am not happy?
Given the nature of our products, we are unable to accept returns or exchanges. But don't worry, we're confident that our innovative, evidence-backed products will be a hit with you. Please reach out to us at care@naitre.co.uk if something is not as expected.
Do you ship internationally?
Sorry at this time we only ship within the UK.
What payments do you accept?
We accept Visa, MasterCard, American Express, Maestro and PayPal. We unfortunately cannot accept cash, cheques, money orders, bitcoin, or hugs. x
Can I trust that my payment and personal information is secure?
We take your security very seriously and never disclose your personal identity or information with anyone.
---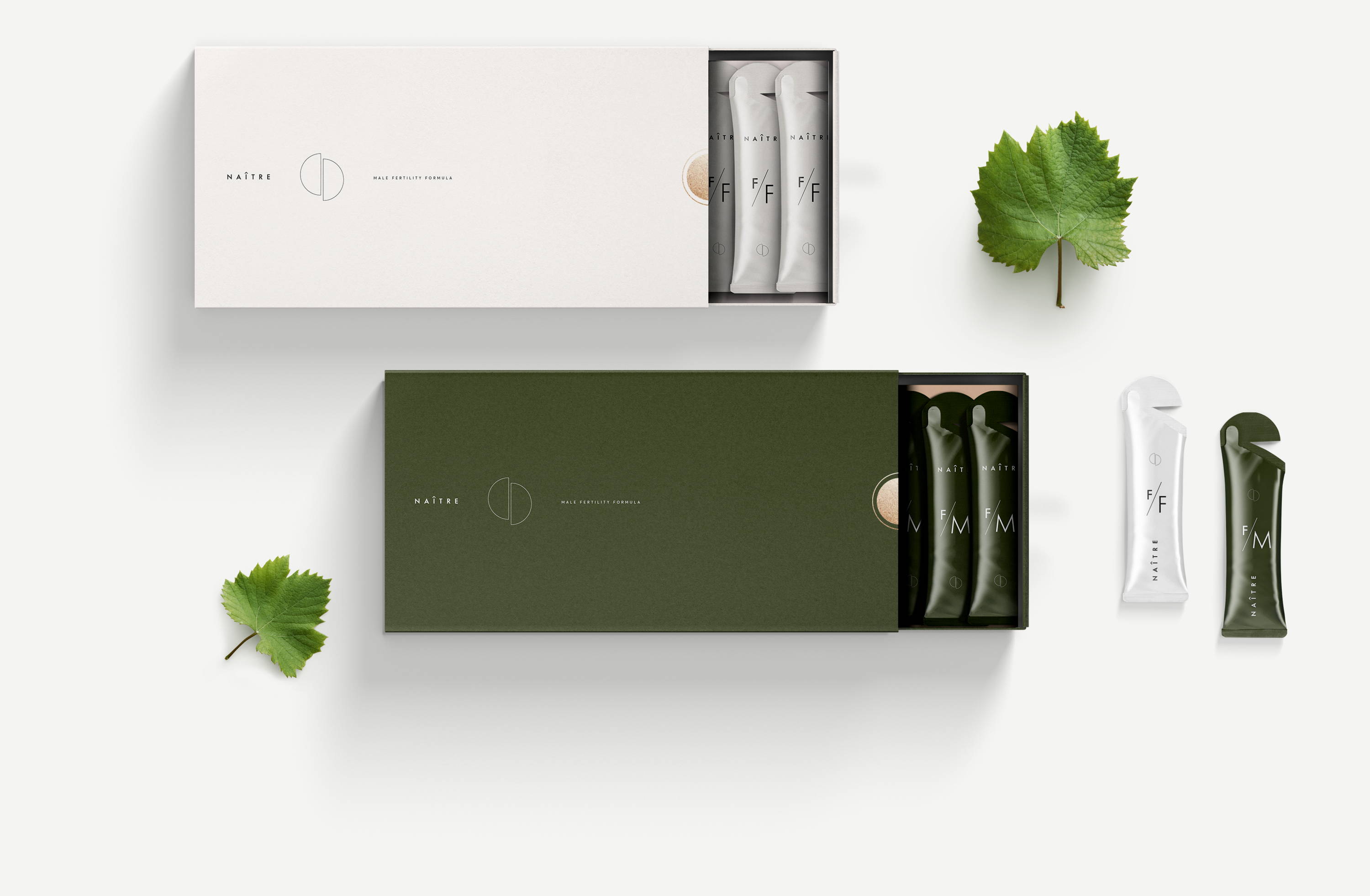 Save 10% when you buy Male and Female Formulas together
And SAVE 20% with our couple's subscription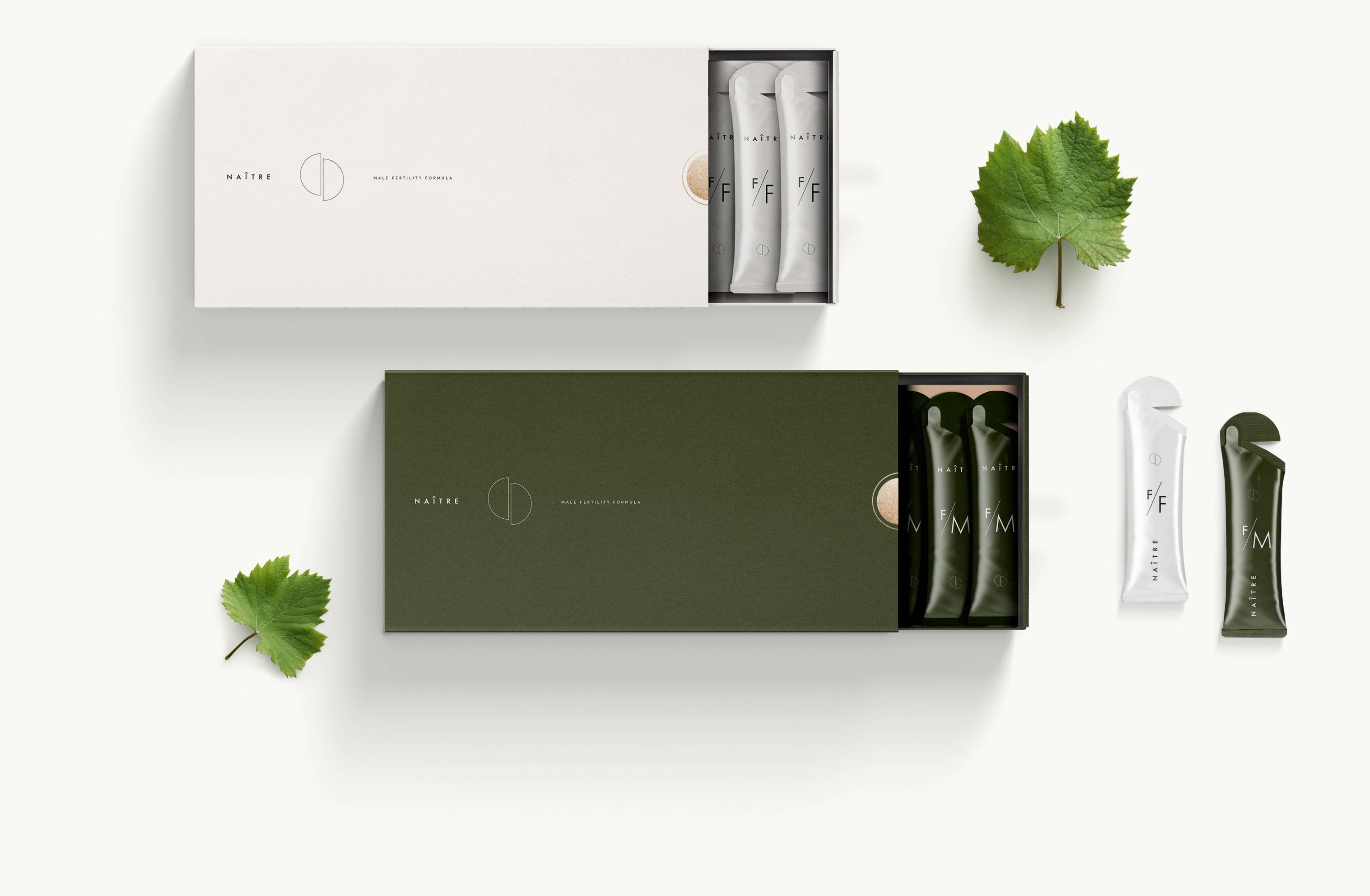 Save 10% when you buy Male and Female Formulas together
And SAVE 20% with our couple's subscription